Jaakko-Tuote Oy involved in Raide-Jokeri, the new light rail line of the capital region in Finland.
25.10.2023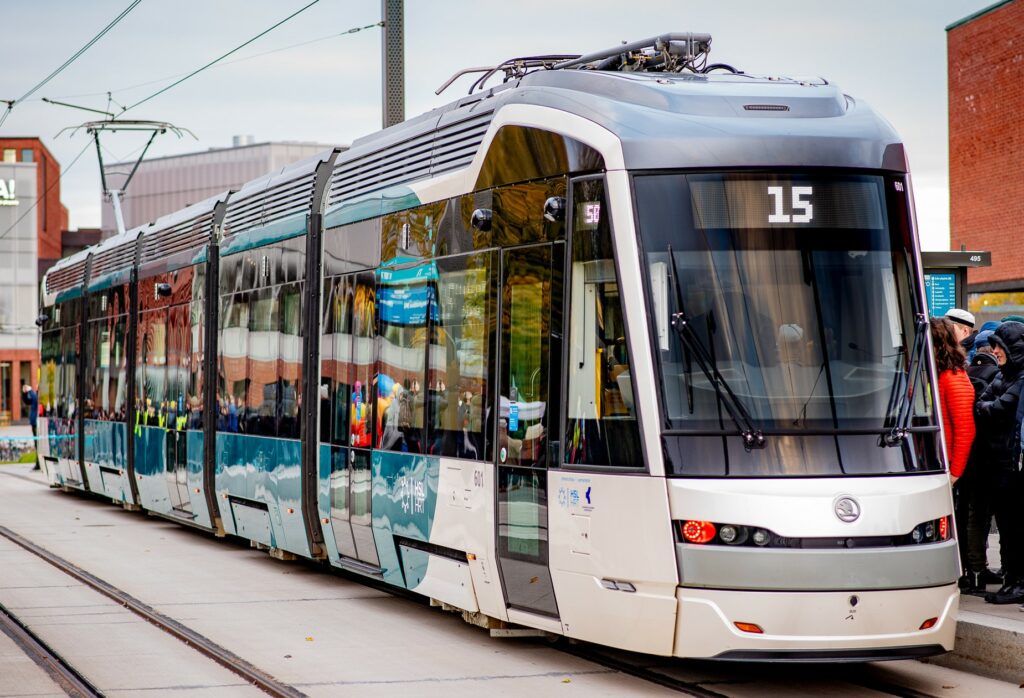 The new light rail line nr. 15 (Raide-Jokeri), was opened on Saturday, October 21st. The line is designed to connect Finnish cities Helsinki and Espoo.

Jaakko-Tuote Oy is a part of this big traffic project, supplying side windows and interior cab glasses for the bi-directional tramcars manufactured by Škoda Group's Finnish subsidiary Škoda Transtech.
"Raide-Jokeri consists of a total of 29 tramcars from Škoda Transtech and it is an honor for us to be involved in supplying our safety glass product for this project," says CEO Aki Harjunpää.
"This is yet another example of our good co-operation with Škoda Transtech. We have worked together in numerous projects during the last 15 years. Our goal is to provide the customer high quality safety glass products with punctual deliveries and flexible service. We want to be considered as the reliable partner with high level of know-how and expertise," summarise Aki Harjunpää.
Innovative greenline solar glass from Finland is the award nominee of the shortlist innovation @busworld 2023 at Brussels 7-12th october.
6.10.2023
JTSolar glass, designed and manufactured by Jaakko-Tuote Oy, is a new luxury green line innovation for the vehicle industry. An investment that pays back itself.
Jaakko-Tuote Oy is a Finnish family business that designs, develops and manufactures high quality safety glass products for demanding applications with over 50 years of experience. Shape of Excellence, the slogan and the company policy are based on customer oriented service with flexibility and expertise from start to finish.
JTSolar glass is ECE43R approved, toughened laminated safety glass with integrated solar cells. The solar solution is designed to be vehicle integrated, taking into consideration all requirements of the automotive sector. The glass can be manufactured in many sizes and the number of cells can be increased.
Read more here.

You are very welcome to visit us in Hall 8 – stand 861 and see our JTSolar glass product. We would be happy to tell you more about our company and our safety glass product lines.
Jaakko-Tuote Oy participates in Busworld Trade Show
18.8.2023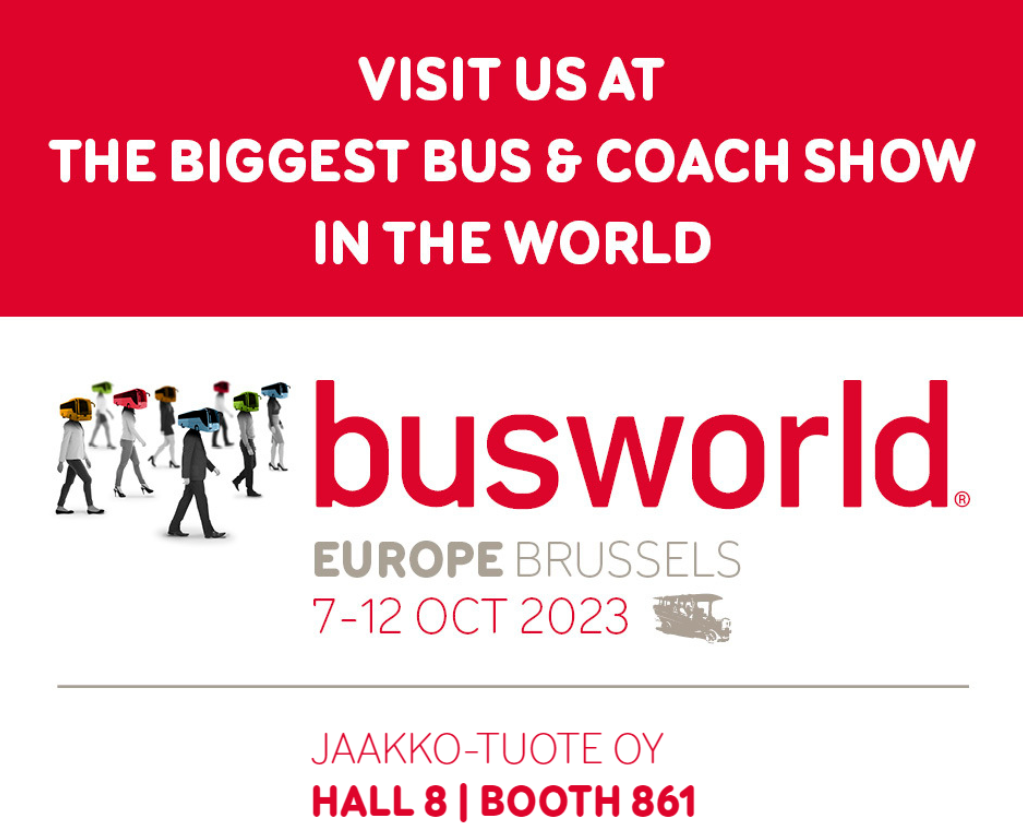 Read more about the trade show here.
Jaakko-Tuote & Systron: Progressive company relies on technically advanced machinery
16.6.2023
Read the article here
Season´s Greetings
We have once again supported the aid work of the Finnish Red Cross by donating funds to SPR's Satakunta district.
We would like to thank our customers and partners for the past year and wish you a happy holiday season and a successful new year 2023!
🎄 Our company starts celebrating Christmas on Fri 23.12. at 12:00 pm, but from Tue 27.12. we will be open again as usual.
The story about the Glaston ProL laminating furnace
12.10.2022
ISO 9001:2015 certificate
30.5.2022
Eurofins Electric & Electronics Finland Oy has assessed the management system of Jaakko-Tuote Oy and found it to comply with the requirements of ISO 9001:2015. The certificate is valid until 2025 and covers the manufacture and sale of vehicle glazing and its spare parts in accordance with ISO9001:2015.
The international standard ISO 9001 is the world's best-known tool for building and developing a quality management system. It is also suitable as a basis for a management system.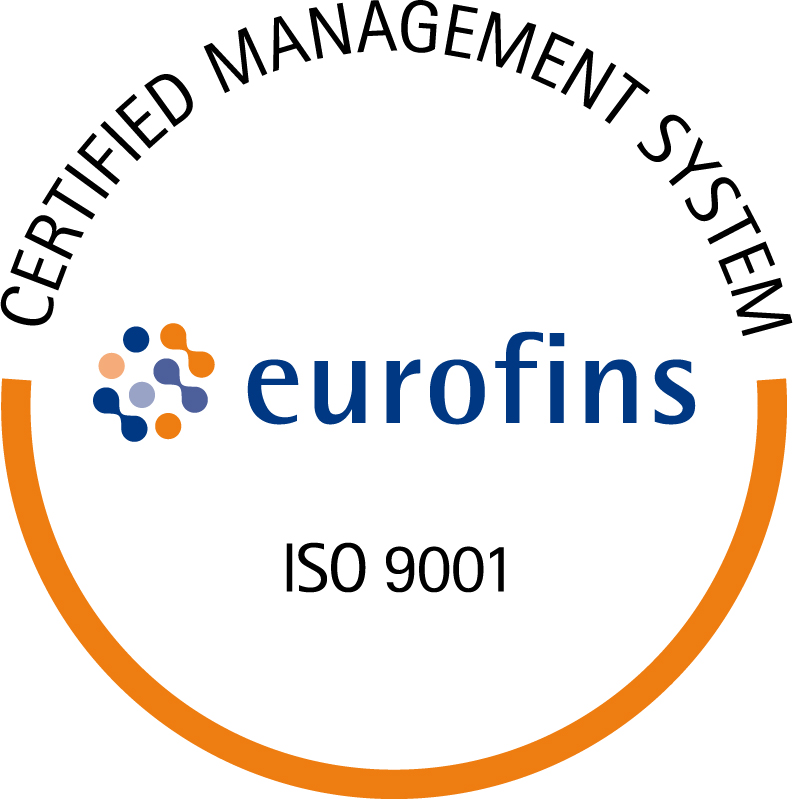 The Rinki Trademark
3.1.2022
For our part, we carry our responsibility for the environment, and to show this we have acquired the RINKI Trademark. The label signifies the accountability of the company and the management of producer responsibility for product packaging. The right to use the trademark is granted to companies that have entered into an agreement managed by the Finnish Packaging Recycling Company for the management of producer responsibility for packaging.
The core idea of Jaakko-Tuote operations is to continuously develop its own processes in a more productive, profitable and environmentally friendly direction. We work to reduce material loss, energy consumption and internal logistics. We are committed to improving our recycling processes.
Read more about our environmental policy here.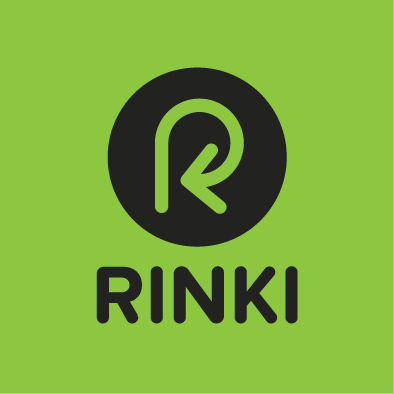 Sale of custom cut glassware to consumer customers
15.7.2021
Jaakko-Tuote Oy will stop sales of custom cut glassware directly to consumer customers, and the sales will be made through resellers, i.e. glass and construction companies.
This Bulletin DOES NOT APPLY to the sale of steel profilesnor to the sale of general glassware such as vehicle windshields and machinery glazing.
Additional information is available from Jaakko-Tuote Oy glass vendors.
Glaston Corporation Interview
23.9.2020
Read the story here
Jaakko-Tuote Oy starts manufacturing jumbo-sized safety glass
27.5.2019
Jaakko-Tuote Oy has acquired a new tempering machine with a maximum glass size of 6000 x 3300 mm. The machine is made by the Finnish company Glaston and is the only machine of its size in the whole of Scandinavia.
Manufacturing of tempered safety glass at Jaakko-Tuote Oy started already in 1986 and the FC 3360 that is now in use is already the company's 6th tempering machine and will significantly increase the production capacity of Jaakko-Tuote Oy's tempered safety glass.